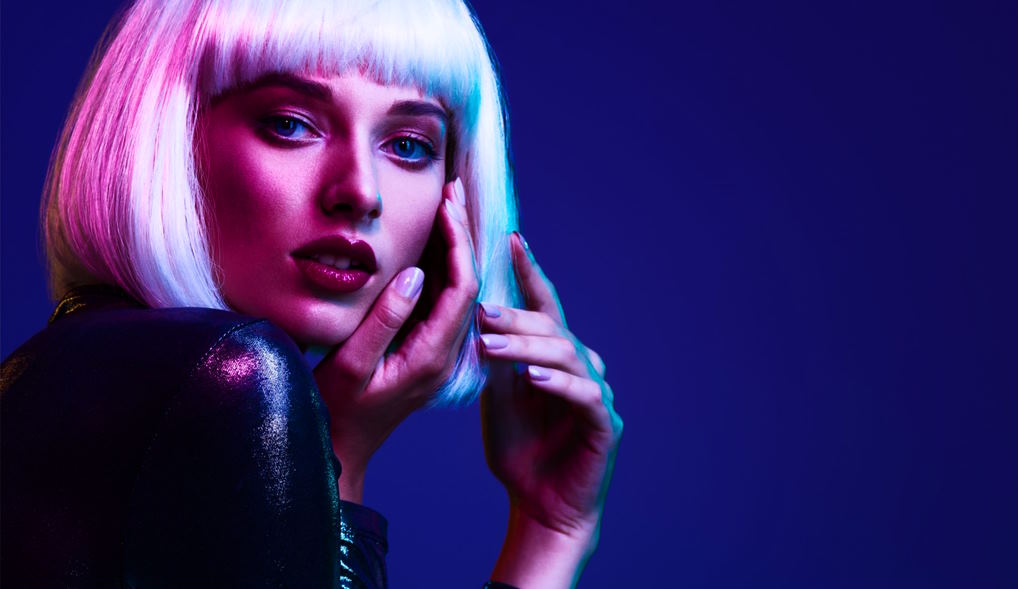 Everyone loves taking photos! We take tons of them at parties, get-togethers and other events. So, of course, you want to look your best when the camera is focused on you – which means selecting a hairstyle that will always photograph well! In this post, we'll discuss the latest trends in hairstyles that work great for everyday shots and special occasions alike. Whether it's a sleek updo or an edgy cut with plenty of texture, making sure your hair looks stunning on film doesn't have to be a challenge; these tips will help ensure you look amazing every time someone says 'say cheese'.
Hairstyles that will always look good in pictures
Soft Waves: There's something universally flattering about soft, bouncy waves that always look good in photos. Try curling your hair with a large-barreled curling iron or wand and finishing it off with a lightweight hairspray for extra hold.
Sleek Ponytail: A sleek ponytail is an elegant, timeless hairstyle that looks amazing in any photo. Start by brushing the hair back into a smooth ponytail and securing it with an elastic band before adding a few extra bobby pins to keep everything in place. Finish off the look with shine spray to add luster, and you'll guarantee your photo will look polished and professional.
Textured Braids: Braids have been making a major comeback recently, and they look great in photos. Try creating a textured braid with your hair by using different sections of your hair and incorporating multiple plaits into one. Finish it off with some hairspray to keep everything in place or add a few pins for extra hold.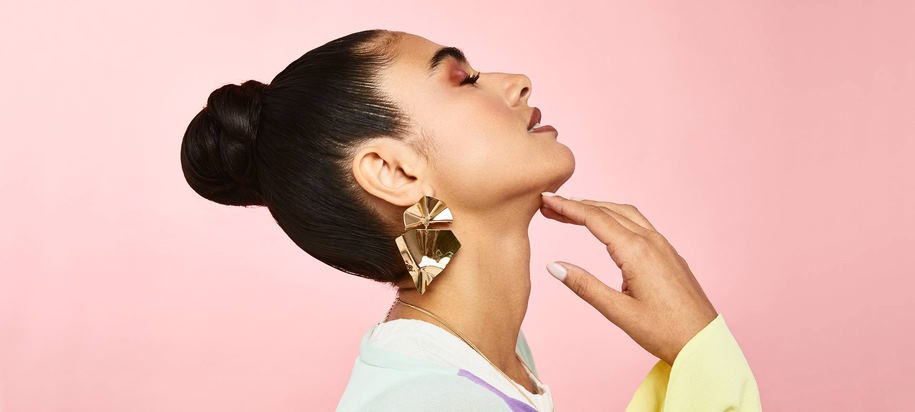 Loose Curls: Loose curls are always stunning in pictures! Make sure to use a large-barreled curling iron or wand so the curls don't look too tight or crunchy. Then, let them cool before running your fingers through them for that soft, natural look. Finish it off with some hairspray for extra hold and you'll be ready for your close-up.
Half-Up Top Knot: The half-up top knot is an easy yet sophisticated look that looks great in photos. Start by gathering the top section of your hair and tying it into a bun at the back of your head, then secure with some bobby pins or an elastic band. Next, let a few pieces fall down for a softer look and you'll get the perfect mix between messy and polished!
Messy Updo: Messy updos are always fun and flirty in pictures. Try creating one with your own hair by twisting sections around each other and securing them with bobby pins until you create the desired shape. Finish off the look with some texture spray, and you'll be sure to get the perfect messy yet stylish updo for your photo!
Pinned Curls: Pinned curls are a great way to add a bit of volume and texture to any hairstyle. Start by curling large sections of your hair with a wand or curling iron and secure them in place with bobby pins. Let the curls cool before taking out the pins and running your fingers through them for that effortless, voluminous look. You're guaranteed to get gorgeous locks in no time!
Sleek Bun: For an elegant, classic look try creating a sleek bun with your hair. Start by gathering all your hair and securing it into a low ponytail, then twist it around and secure it with some bobby pins. This style is great for formal occasions or when you want to look chic in photos!
Half-Up Curls: Half-up curls are a great way to add volume and texture to your hairstyle without going overboard. Start by curling large sections of your hair and pulling half of it back. Then, take the front section and curl them away from your face for a more dramatic look. Finish off the style with hairspray for extra hold, and you'll be sure to get beautiful, romantic curls in any photo!

Cute hairstyles that will boost your selfie game
If you want to take your selfie game to the next level, plenty of cute and trendy hairstyles will do the trick! From long and effortless waves to textured bobs and beyond, here are some of our favorite styles that will boost your selfies.
Long Wavy Layers: Soft layers with natural-looking waves are always a great option for any face shape. To get this look, use a curling iron or hot rollers on damp hair and finish with a light hairspray for extra hold.
Textured Bob: A classic bob can be taken up a notch by adding texture and choppy layers throughout. Use a flatiron to create random bends in the hair, and use a brush to add volume at the crown.
Sleek Ponytail: If you're looking for something quick and easy, a sleek ponytail is always a great option! Make sure to use smoothing serum on damp hair before styling, and pull your hair back tightly to keep it from slipping out.
Braided Updo: This look can be as simple or intricate as you want it to be! Start with a French braid at the top of your head, then work your way down either side of the head until you reach the nape of the neck. Secure with bobby pins or decorative clips and finish with hairspray to hold everything together.
Messy Bun: A messy bun perfectly adds a little personality to any look. Start by tying your hair into a high ponytail and then twist it into a bun shape. Next, use bobby pins or clips to secure in place and pull out some pieces around the face for an effortless look.
No matter which style you choose, having fun with your hairstyle will make all the difference when it comes to taking great selfies! So go ahead and try one of these cute styles – we guarantee you'll be happy with the results!